I've been missing the feel-good-ness of this community!
So - make a post, if you feel so inclined - about your Halloween plans this year. Are you celebrating this year? Write about costumes, parties, candy, scary stories, pumpkins.... anything. :)
I didn't have a costume this year - no where to wear one! But I did carve a pumpkin a few nights ago with my boyfriend.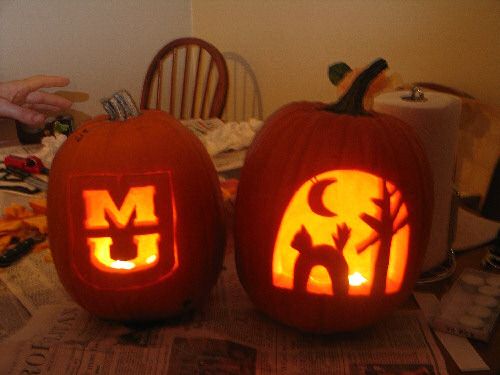 </a>
My boyfriend carved the one on the left (Mizzou college Logo - Go Tigers!) and mine is on the left, black cat and moon. We were both really pleased how they came out! We had a fun time making them.
Happy Halloween!